"MEET THE BREEDER"
Cross B Chows......Janet Burke
#1. What was your own personal attraction to the Chow Chow as a breed?
I became interested in the Chow Breed when a neighbor invited me over to their house to see a litter of chow puppies that were about 10 weeks old. I had never owned a dog...but I purchased a little black boy with a crooked tail. They were so sweet and like a novice pet owner, I thought I wanted to purchase a female so some day so I could have one litter. My next venture was like most novices....the newspaper... and from an ad I purchased a lavendar female..of course it turned out to be cinnamon....and she was a definite pet. I realized very soon that this was not what I wanted to do. Both of these chows were placed with a neighbor.
Then I started my homework to find a real chow! I purchased Sam Drapers and Joan McDonald Brearley's "The Book of the Chow Chow". I spent many hours looking at all the beautiful chows and trying to learn as much as I could about the breed and the breeders. The pedigrees did not mean a lot to me however I quickly learned to recognize the kennels which were of interest to me. I purchased a beautiful little female from Ahso Fan-C Chows. I had put 6 or 8 points on her when we had the misfortune of her loss. I went to the shows in Tulsa, OK, Kansas City, and in Wichita. At these 3 shows I met Bullet's sire. He was owned by Dennis and Jennifer Bond. I was so impressed with him that I went to the Bonds and purchased a 10 week old puppy named Bullet. I had no idea that I had a dog that could finish his championship so easily. He was only 7 months and 1 day old when he finished his championship. Bullet held the title of #5 Chow Chow in 1988.....then was awarded #1 Supreme Chow Chow in 1989. I was HOOKED!
Bullet taught me how to show....but the most important part was omitted. I should tell you how novice I was. Soon after Bullet received his Ch. Title I thought I should show him as a Special. So I entered Bullet in the Joplin, Mo and the Springfield, Mo shows. Both days we took BOB over a well known handler. I honestly didn't know there was a Group or a Best In Show. I packed up and left. I am sure that Kenny Rensink thought I was some kind of a nut. This is how NOVICE I was. Before Chows, I had been a farmers wife, cooked for hay crews, drove a tractor in the fields, raised 4 children and owned, operated, and worked in a Beauty Salon for 25 yeurs. There was no time for dog shows in my life. I was a TRUE NOVICE!
My first breeding to Ch. Barjo's Notorious was in late 1988. Soon after this Tory was with us permanently. We bred him to 2 of our females, Ch. Bai-lee's Magic Marquis and Ch. Bai-lee's Christmas Miss Zesy, both purchased from Doug and Pamela Bailey. I knew this is what I wanted to start my line with. This combination was exactly what I had been studying the pedigrees to find. Those well known breeders that I so respected because of their accomplishments were in these pedigrees. Another female I purchased was Ch. Artpho's Klanci at Cross B. Klanci also produced several champions bred to Tory again producing consistent quality ....this assured me that he was a stud dog!
I didn't do many breedings with Tory outside of my kennel but he sired over 50 Champions including BIS. Ch. Imagine the Best of Jazz. Missy, Marquis, and Klanci were my foundation girls. Tory was the main guy at our house for several years. I now have a 7 year old grandson of Tory who has produced excellent quality for me as well. I give the breeders in my pedigrees the credit for my success. The foundation was laid for me. I will not take the credit for the many years of hard work earlier breeders have put into their breeding programs and their expertise and knowledge of the breed. I only take credit after several generations of holding the good quality together. At the present time, some of my pedigrees are 4 and 5 generations of Cross B Chows.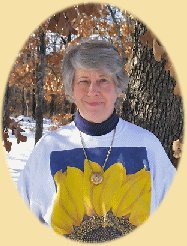 Before my interview, I would like to ask one question to those of you who will read my interview. What does the word breeder mean to you?
To me----a breeder is one who has devoted many years of studying and understanding pedigrees. As well as a person who appreciates the accomplishments of the well known breeders in our pedigrees. One who understands genetics, and has bred several quality litters using the line they have created. A breeder needs to have the knowledge of what will be produced from the dogs they are dealing with. A true breeder has produced several litters of quality dogs and has had sleepless nights taking care of litters as well as being a devoted person who has encountered expenses, such as, OFA, DNA, C-Sections, food bills, building expenses, utilities and many other unforeseen misfortunes. Simply having your name on a bitch at the time of a breeding does not give a person the true breeder status. It is very important to see consistent quality coming from the kennel you may be considering buying a puppy from.